The idea for Love Assist Associates had humble beginnings...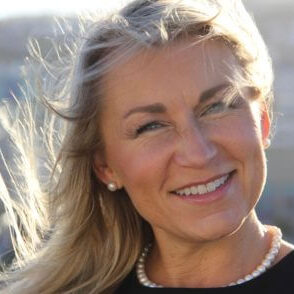 Jordan Alexander, PhD
Founder & CEO
...The founder Jordan Alexander, a well-educated successful business woman, and mother of two, went online dating to find a partner. Her first match ended tragically, in a romance scam costing her $140,000! She wrote:  I love you, send money, a reality read book revealing intimate details of her sordid encounter and exposing secrets of dating site scammers.
Love Assist Associates grew from Dr Alexander's desire to support legitimate love seekers to stay safe when online dating. She wanted to share a 'how-to' approach to find love online, safely. Her personal transformation journey expanded the Love Assist Associates service offer. Her Love Takes Two, It Starts with YOU events provide love lessons including attachment styles and how past experiences influence our views of love and success in relationships.
Love Assist Associates offers a support journey that matches what you uniquely need. Some love seekers need help in writing an online dating site profile, while others need to learn the art of self-love before making healthy attachments.
Jordan's passion is to help love seekers find genuine love connections. She wants everyone to have a strong sense of self-love to ensure a solid foundation for our love journeys...
"I believe that everyone deserves to love and to be loved"
"I am committed to assisting love seekers on their journey to find love, and lasting, healthy, happy relationships"
Not sure where to start? Let's Talk!
Book in for a 15 minute, no obligation, FREE discovery consultation -
We can discuss your love and relationship goals & how best to achieve them -
It's easy and fun!
Join Our Community
The whole LAA community is addicted to love (in a good way). We have a private group on Facebook if you are a genuine love seeker looking for like-minded others on their love journey.
Our team is dotted around the globe, and each coach is committed to our vision to love assist one million hearts by 2025! 
Each of our skilled Love Assist Associates is passionate about applying the latest research and tools to provide you with a range of support - from growing love awareness and building relationship skills to acting as 'virtual chaperones' for online daters.
If you are currently a coach, or thinking about how you might 'love assist' your clients - let's talk about how you can become accredited as a Love Assist Associate.
Are you ready for LOVE?
Let's find out! If you're looking for love and want to see if Love Assist might be right for you, take our short quiz now.
We can hear what your heart has to say about where you're at in your love journey and where your next steps may lead...